Abbco Plumbing & Drain Services:
Plumbing
Sewer Cabling
Sewer Camera Service & DVD Package
Site Utilities
Commercial and Residential
Water Heaters
Back Flow Prevents
Installation
Water Main
Pipe Locating
New and Repair
Sewer Laterals
Water Services
Unclog Drains
Hydro Flushing
View Larger Map
Plumbing Services: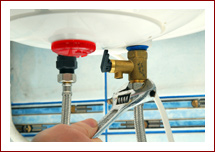 Abbco Plumbing & Drain offers Plumbing Services to Florissant, St. Charles, St. Peters and St. Louis, Missouri. View a list of some of our plumbing services below:
Drain Cleaning, Drain Unclogging
Abbco Plumbing & Drain can diagnose your slow or clogged drain problems and solve them—quickly and professionally. We specialize in fast, friendly drain repair and service—using the latest technology and products to get the job done right.
Backflow
We test and service backflow prevention devices for residential and commercial locations. Backflow devices are installed to protect your family, pets, neighbors and the public water supply. If there is a backflow condition in your home or neighborhood, you will only be protected if your backflow device is working properly.
Pipe Locating, Sewer Cabling, Sewer Camera Service
Abbco Plumbing & Drain provides full sewer installation and repair services and camera inspections for your sewers.
We are also Experts in locating underground sewer pipes to install needed access points, for cabling sewer or inspecting sewer pipes with our Sewer Camera service, to locate & repair or replace your sewer for years of maintenance free use.
Water Heaters
Abbco Plumbing & Drain repairs and installs water heaters and can be trusted to do so efficiently and with little inconvenience to you! Get your hot water back, call Abbco Plumbing & Drain today!
Call 636-925-0800 (St. Charles) or 314-838-0700 (St. Louis)
or Click for Plumbing Services.
-
Yahoo Local
Serving Florissant, St. Charles, St. Peters, St. Louis County and O'Fallon, Missouri.